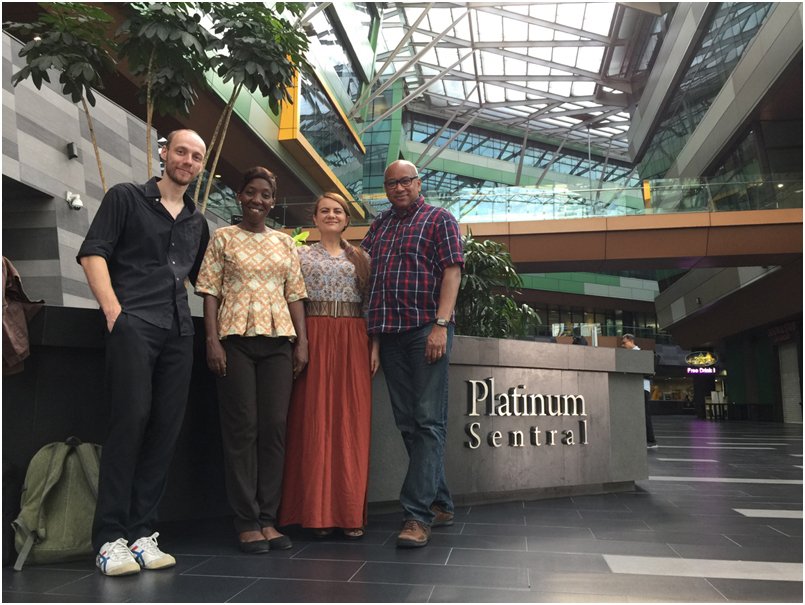 Luego de una amplia convocatoria a escala Nacional fueron seleccionados los realizadores audiovisuales y comunicadores sociales colombianos que participarán en StoryLab Ibagué, el primer laboratorio internacional de historias que se realizará en la Capital Musical de Colombia, del 12 al 14 de septiembre, en la Universidad de Ibagué. Los participantes, además de desarrollar su capacidad creativa en sus propuestas narrativas de ficción, documental o animación, ingresarán a la red del proyecto de investigación StoryLab International Film Development Research Network.
El proyecto que es financiado por el Arts and Humanities Research Council (AHRC) del Reino Unido, tiene como objetivo indagar si la democratización de los medios de producción y distribución cinematográfica libera las formas narrativas de los realizadores en los países en desarrollo; de la hegemonía de las formas narrativas occidentales. La investigación, incluye la puesta en marcha de tres laboratorios de guión con realizadores audiovisuales emergentes de tres continentes –África, Sudeste asiático y Latinoamérica– y la realización de una conferencia final en el Reino Unido, para socializar los resultados obtenidos con el trabajo interactivo con los involucrados y la aplicación de la metodología interdisciplinaria denominada "Etnomediología".
El equipo de investigadores está conformado por el Nico Meissner, profesor de Griffith Film School, Australia y Multimedia University en Malasia; Sarah Kuntoh, profesora de National Film and Television Institute (NAFTI) en África; Carolina Patiño Ospina, profesora del Programa de Comunicación Social y Periodismo de la Universidad de Ibagué; y el director general del proyecto, Erik Knudsen, profesor titular de University of Central Lancashire, Reino Unido, UK.
Este equipo realizó recientemente el StoryLab- Ghana en Accra y el StoryLab-Malasia en Kuala Lumpur. Esta semana realizarán el StoryLab-Colombia en la Universidad de Ibagué, con la coordinación de Carolina Patiño. Estos realizadores e investigadores confían en que esta red internacional de laboratorio de historias garantice la conexión entre los participantes de los talleres y ayude a viabilizar diversas oportunidades de colaboración bilateral a través del sitio web de la red www.storylabnetwork.com.