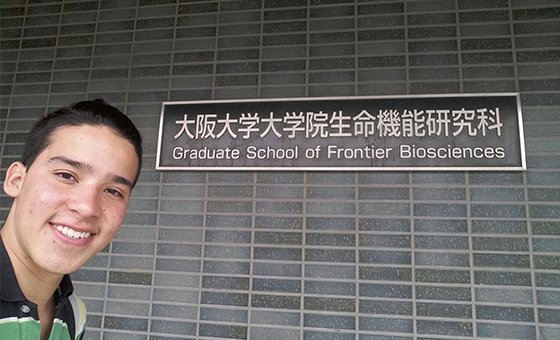 David Álvarez, egresado del programa de Ingeniería Mecatrónica de la Universidad Autónoma de Occidente, a sus 22 años ha sido acreedor de dos premios a la excelencia, ganador de una beca que le permitió realizar su tesis de pregrado en Suiza y en su graduación distinguido por tener el promedio ponderado más alto de la facultad de Ingeniería, fue aceptado para realizar la Maestría de Neurociencias (MSc of Neuroscience) en la Universidad de Oxford.
Actualmente realiza una campaña de recolección de fondos para poder cubrir el costo de la matrícula. Crowdfunding es el mecanismo por el cual busca financiación colectiva en la cual efectúa su campaña en la red, es de manera online, que a través de donaciones económicas o de otro tipo, consiguen financiar un determinado proyecto. En este sitio web se expone la historia del estudiante y en la cual cualquier persona del mundo puede donar para ayudar a financiar los estudios del estudiante. El recaudo será hasta el 15 de Julio.

Mientras logra la consecución de su proyecto de estudios, realizó hace unas semanas un curso llamado 'Initiative for a Synthesis in Studies of Awareness Summer School, ISSA 2017' en la Universidad de Osaka; y se centra en el estudio de la conciencia desde la perspectiva de la neurociencia, inteligencia artificial, filosofía y robótica. Logró participar en este curso ya que en Diciembre de 2016 aplicó y a inicios de este año fue seleccionado para participar y fue patrocinado por los organizadores, con el cubrimiento de tiquetes aéreos, seguro médico y hospedaje.